Voted as #1 by hoteliers on HotelTechReport.com Read
Webinars
Learn how to sell Meetings & Events services efficiently. Best practices, customer examples, integration partners, and much more.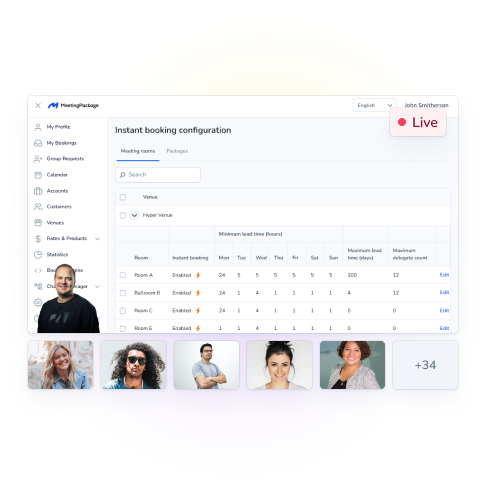 Past webinar
recordings
These webinars are for anyone who is interested in increasing and automating Meetings & Events sales processes.
Interested to hear
about the upcoming webinars?
Leave your email, and we'll invite you to our next webinar. Stay tuned.
Get to know
our core products
Meetings & Events
sales automation in action
Check out how our customers have utilised modern software to uplift their sales processes