63 %
Booking confirmation rate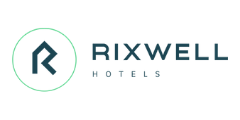 "That's correct, yes. MeetingPackage tool helped us sort of get centralised in terms of putting everything into the system and into the calendar automatically or systematically."
Well, I think the strengths I already mentioned that it's good for M&E business visibility internally. It's good for the client to create and send any kind of requests or bookings through our brand website. But we are still keeping the offline communication, I mean by emails. Once the seminar room is booked, we discuss with the client any other sales like upsells, coffee breaks, and that kind of stuff.
That's great to hear. With the Order Management you can upsell these services as well.
Yeah, that's perfect because now I think we have added these items to the system. I mean, different kinds of coffee breaks and some lunches as well. But people are not using these options. So we are handling upsells offline ourselves. But of course it helps our staff as well to easily add food & beverage items to the orders.
Your statistics show that the confirmation rate is currently at 63%. Are you satisfied with that?
Yes, absolutely but upselling is important because meeting room shares are usually the smallest part of the total order. If upselling is not recorded, it won't be reflected in the average event value.
Do you have any feedback to share with us?
No feedback. I mean, from my colleague's side, everything is fine and looks very easy and usable, and from the partners' and customers' side, I haven't received any feedback yet about booking, but sometimes no feedback is already good feedback. So no complaints,…
What features would you like to see in the MeetingPackage product suite?
Well, once you mentioned that you have a good connection with the TMC's, those who are doing the MICE business like Cvent for example, and that MeetingPackage is a kind of system that can help to attract attention. So, for me, it's kind of a great future development area. I mean, I would like to know about this option more in order to learn how we can improve our visibility among TMC's.
I think you're referring to our Channel Manager product?
Yes that's it! But to be honest. I think everything is fine, and we still have space to improve our own actions. I mean to use this product not for 20%, but for 90% at least so we could utilies the full potential of your services.
And how has our customer support been for you? Would you recommend us for your peers?
Well, I'm happy. I already had a chat last week with your colleagues. Abby and Michelle were also included and the sales team. So I already shared some feedback that I'm happy about the customer service.
Thank you, guys. Everything is at the right time, so all the emails I've sent to you were very nicely responded to, and I got much help from your side and answers to all of my questions. So 10/10!
It's always lovely to hear this! Thank you so much, Jekaterina. It was a pleasure talking to you, and we appreciate your time.