The events industry puts on some of the most fantastic conferences and trade shows — fitting, as it's an opportunity to showcase innovative ideas and bold new concepts. We can't wait for all that 2020 has to offer. Below, we've rounded up some catering event planning conferences and trade shows happening in 2020.
FIPAN 2020
Jul 21, 2020 | Expo Center Norte – São Paulo, Brazil
FIPAN is an international trade show for the food industry in Brazil. It brings together thousands of professionals in the industry, both Brazilian and international people for more than 20 years. It addresses especially businesses such as bakeries, restaurants, supermarkets and other distributors. FIPAN was a very good opportunity to better understand bakery trends and get to know better the best equipment manufacturers. I do recommend the event, but it is important to have a guided approach to such complex and amazing exhibitors.
HOTELEX Shanghai 2020
Mar 28, 2020 | Shanghai New International Expo Centre – Shanghai Shi, China
HOTELEX Shanghai covers the whole neighborliness and cooking esteem chain from Catering Equipment Supply, Tableware, to Food and Beverage, Bakery and Ice Cream, Coffee and Tea, Wine and Spirits, and the sky is the limit from there. As the most global occasion of its sort in China with over 26 years' history, HOTELEX Shanghai draws in exactly 2,500 exhibitors, 146,267 guests and 5,135 abroad purchasers , making an incredible stage for sourcing, obtainment and industry trade.
HOTELEX Shanghai additionally plays host to 30+ incredibly famous extraordinary occasions, extending from barista titles, cooking rivalries, preparing rivalries, uniform shows and table craftsmanship rivalries to unite an unparalleled encounter for industry experts and past.
Restaurant & Bar Tech Live 2020
Sep 8, 2020 | ExCeL London – London, United Kingdom
This is an incredible opportunity not only to find over 300 of the UK's top suppliers all under one roof, but also to take advantage of free consultations and demonstrations of the products that will provide your business with that crucial competitive edge. The show was great and the company had a great response from people attending and from other exhibitors!
Summer Fancy Food Show 2020
Jun 28, 2020 | Jacob K. Javits Convention Center – New York, United States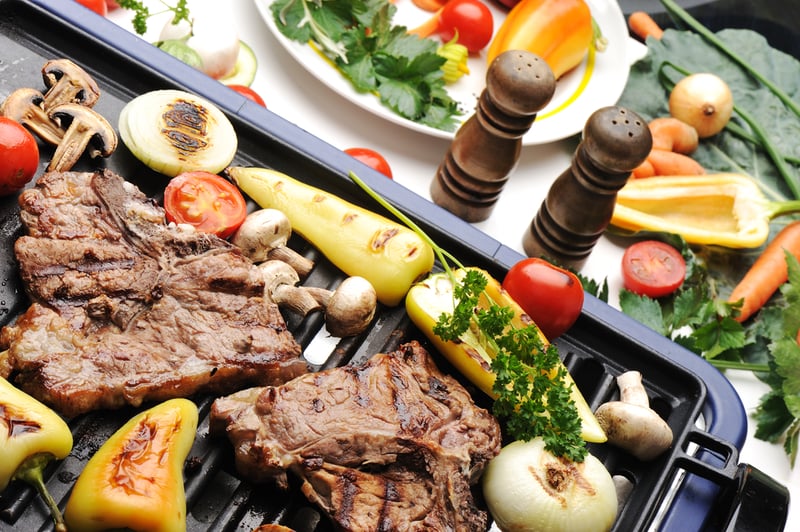 The Summer Fancy Food Show is a great food and beverage show happening in New York to celebrate the best product and new releases in the fancy food industry. Summer fancy food show is not only an exhibition but also a platform that you can follow the trends for the food sector. It is an opportunity for all food producers from all around the world to exchange experiences and find new markets in USA.
The Summer Fancy Food Show is a good snapshot of what's happening in Specialty Food in USA & globally. Highlights include infused botanical drinks for the consumers not wishing to drink alcohol. Lots of focus on health & wellbeing with gluten free now the norm, and more products for keto, paleo and fodmap friendly diets.
When it comes to flavors turmeric, rose and spices with a Middle Eastern focus. Products that Incorporate veggies in a number of categories with cauliflower in chicken tender crumb, tortillas, butternut squash in pretzels, in ice cream, mushroom snacks and lots more. Products such Toast beer and Kernza ale utilising waste and more sustainable grain, better for the environment.
Plant Based World 2020
Jun 5, 2020| Jacob K. Javits Convention Center – New York, United States
The Plant Based World Expo is an inspiring event where all of the players in the plant-based industry gathered to share their expertise and showcase their products. It was an amazing opportunity to network with these companies and to taste the best that the plant-based industry has to offer!
The organizers are activating a more rapid shift to plant-based living by bringing professionals and the community together. You'll have the opportunity to learn more about the plant-based movement – as well as plant-based products and services in this fast-growing sector.
Royal Highland Show 2020
Jun 18, 2020 | Royal Highland Centre – London, United Kingdom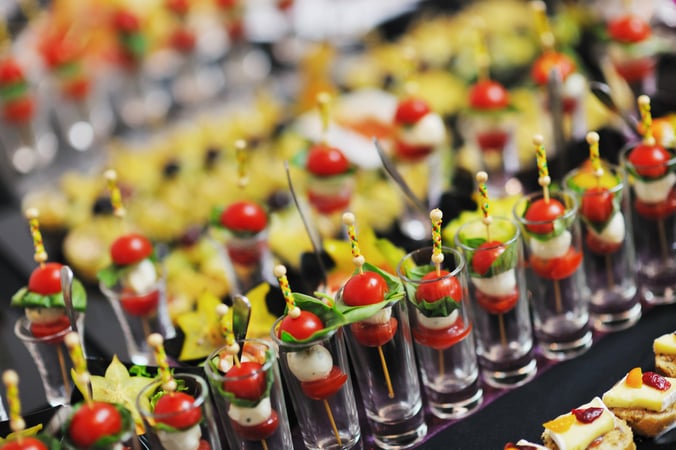 The Royal Highland Show is Scotland's biggest annual Agricultural show. The show is organised by the Royal Highland and Agricultural Society of Scotland. Held annually in June at the Royal Highland Centre in Ingliston.
Living Differently In 2020
Mar 20, 2020 | Espace Evènements - Parc Floral de Paris – Paris, France.
A show where visitors learn to do differently thanks to the different sectors of the show: Live your diet differently Come discover exhibitors offering alternative food and from all over France to share their products and passions.
Enjoy tastings of all kinds and attend workshops and cooking classes! Also follow the organic wine route to meet winegrowers via a tasting notebook.
A tendency not to miss. Creative living: for a zero waste goal With Chloé Méthari, godmother of this 2018 edition and specialist 0 waste and Do It Yourself, discover tips to limit waste, recycle, create, do it yourself to experience a greener lifestyle. Objective: zero waste.
Live in harmony. Do yourself a favor by discovering springtime treatments, organic cosmetics and physical advices beneficial to the body and mind.
Natural Products Expo East 2020
Sep 24, 2020 | Pennsylvania Convention Center – Philadelphia, United States
Whether you are looking for health and beauty, organic, or natural and specialty foods, this is THE place to see the newest products and trends this fall. Expo East connects you with the people behind the products, introduces you to industry experts in the classroom, and invites you to have fun with a community of other like-minded professionals.
Tradeshows, education conferences, and in-person networking events continue to be the preferred means of finding new industry opportunities while strengthening current business relationships. Whether you are looking to launch a new product, connect with top buyers, increase awareness of your brand, or tap into the latest natural and organic trends, our in-person events can help take your business to the next level.
Vitafoods Europe 2020
May 12, 2020 | Palexpo – Le Grand-Saconnex, Switzerland
The event where the entire nutraceutical supply chain does business...
Vitafoods Europe is the annual event where the global nutraceutical supply chain come together to do business. Providing the perfect platform for generating new business and building profitable relationships, Vitafoods Europe is the only dedicated event covering the industry's four key areas from ingredient to shelf?
Vitafoods Europe brings together 1,100+ of the most innovative global suppliers and 21,000+ senior decision-makers who are looking to source nutraceutical ingredients and raw materials, services and dietary supplements from businesses like yours. Secure your space at this unmissable event to ensure you benefit from the growing global nutraceutical market, which is set to reach a value of $385 billion by 2020.
SIAL Paris 2020
Oct 18, 2020 | Paris Nord Villepinte – Villepinte, France
The SIAL event is one of the unmissable food show in Europe. Discover products from all over the world, the latest trends in the industry, interactive workshops and meet more than 7,000 exhibiting companies and their innovation.
Professionals who come to visit SIAL live a significant experience that will help them in their job by giving them inspiration from the most innovative companies. The SIAL is also a complete range of inspiring conferences, a Web-TV and several animations to make the event an unforgettable experience.
National Restaurant Association Show 2020
May 16, 2020 | McCormick Place – Chicago, United States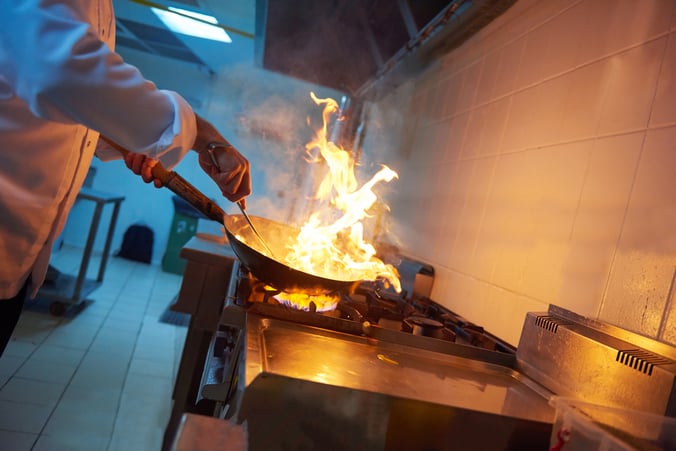 Don't miss the chance to meet buyers on the hunt for the latest innovative and creative foodservice products and services. Together with the Restaurant Show and you can accelerate excellence and propel your growth exponentially. This is your moment of acceleration!
Natexpo 2020
Sep 21, 2020 | Eurexpo – Chassieu, France
NATEXPO, is a fantastic international trade show dedicated to any businesses or stakeholders that work in the organic sector, the event itself has moved from Paris to Lyon. This is a strategic decision based on the need to support the development of the organic market and is a better junction to the many regions of France that are producing organic products and produce.
Key innovations at this year's event are the Organic Incubator. A dedicated space for SME's working on the organic market to better showcase them and help them use the event to channel their growth. Intolerance to certain food stuffs as well as a rise in allergies is a global phenomenon.
Check out the Health Food and Dietary Supplements sector of Natexpo to find out how key players in the market are fighting back, offering solutions to help people keep variety in their diet. You'll also find innovations in short crust and puff pastry and discover the magical properties of seaweed and how it's more and more in demand and the 'darling' of the food industry.
The Franchise Show Exhibition 2020
Apr 3, 2020 | ExCeL London – London, United Kingdom
The International Franchise Show is the UK's leading exhibition for the most exciting franchise opportunities from around the world. Running on the 5th and 6th April, 2019 at ExCeL London, thousands of entrepreneurs and business owners will get access to over 160 exhibitors, 80 seminars, 1-2-1 personal advice, interactive features, expert guidance and more.
Over the last seven years, The International Franchise Show has helped thousands of people to make their move into new business, offering access to the very latest information and opportunities within this fast-moving industry.
The show's comprehensive exhibitor line-up and conference schedule is a great opportunity for you to discover franchise brands from around the globe as well as information on everything from master franchise operations to retail franchises, and with the compelling seminar schedule, finding the right information has never been easier.
With seminar topics covering everything from the logistics and legalities of buying a franchise to finding out how you can franchise your existing business.
Paris Fair 2020
Apr 30, 2020 | Paris Expo Porte de Versailles – Paris, France
WHEN HISTORY MEETS INNOVATION For 112 years, Foire de Paris has been showcasing the very latest products and services to help you improve and enhance your everyday life. Once again this year, you'll be surprised by unexpected finds and ever-increasing numbers of exhibitors.
A MEETING POINT FOR BRANDS AND VISITORS With more than 3,500 brands represented, the only visitor experience of its kind in Europe offers you a chance to discover, test and compare, all in one place, all the products and services which can brighten up your daily life.
World Tea Expo 2020
Jun 8, 2020| Colorado Convention Center – Denver, United States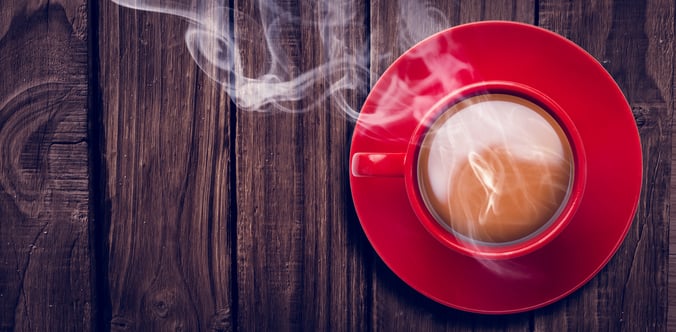 World Tea Expo is the largest tea industry tradeshow and conference in North America! Thousands gather each year to discover new products and trends, network with their colleagues and friends, and gain tea and tea industry education from top experts!
International Bulk Wine and Spirits Show 2020
Jun 28, 2020| South San Francisco Conference Center – South San Francisco, United States
South San Francisco Conference Centre. Bulk Wine, Bulk Spirits, Contract Bottling, Contract Winemaking and Private Label from all over the world will be exhibiting in San Francisco at IBWSS. More than 80 Exhibitors will be in attendance at the inaugural The International Bulk Wine and Spirits Show.
The International Bulk Wine and Spirits Show (IBWSS) is an annual trade show and conference, open to trade professionals only, which takes place in San Francisco, CA. IBWSS visitors are buyers looking to meet up their demand for bulk wines, bulk spirits, private label programs, grape buying or contract manufacturing.
IBWSS San Francisco will give supermarkets, retailers, restaurants, wineries, distilleries and other buyers a premier international platform to source bulk wine and spirits and meet private label suppliers. IBWSS exhibitors are wineries and distilleries looking to sell bulk wine and spirits, producers and negotiators who offer contract manufacturing / private label programs and wineries/distilleries/importers who have one-time excess stock to clear. IBWSS buyers are other wineries and distilleries looking to meet their demand, Importers, Retailers, and Distributors looking for private label programs and negotiators who are looking to meet growers and producers.
---
Read More: