Used by everyone from the biggest chains to individual venues





Solutions for
every venue type
MeetingPackage gives you more time with customers and greater control over your sales.
Handle all your sales channels
through one solution
Our software handles direct, indirect, online, and offline bookings through one interface.

"MeetingPackage allows hoteliers to automate M&E sales, reaching more markets with fewer errors and increased profitability. MeetingPackage is an innovative company with up-to-date solutions and is always ahead of the latest trends."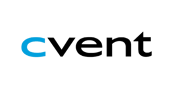 "We're thrilled to announce this integration with MeetingPackage, which benefits our mutual customers worldwide. As a leader in the hospitality technology space, we're proud to partner with leading organizations like MeetingPackage to expand our platform and enable deeper collaboration between meeting planners and hotels and venues." One tool
to conquer the M&E sales
Tools to make your day-to-day life easy. Use smart automation to boost efficiency, revenue, and improve the guest experience.
Ready
to get started?
Fill in the below form, and we will reach out in a heartbeat.
Success stories
See how other customers excel in Meetings & Events sales
Product features loved
by customers
Look at a few of the most popular product features treasured by our customers.
Blog about
Meetings & Events
Discover all the latest buzz in the Meetings & Events industry.